From Bavaria to Canada: The Origins of Oktoberfest and Its Canadian Legacy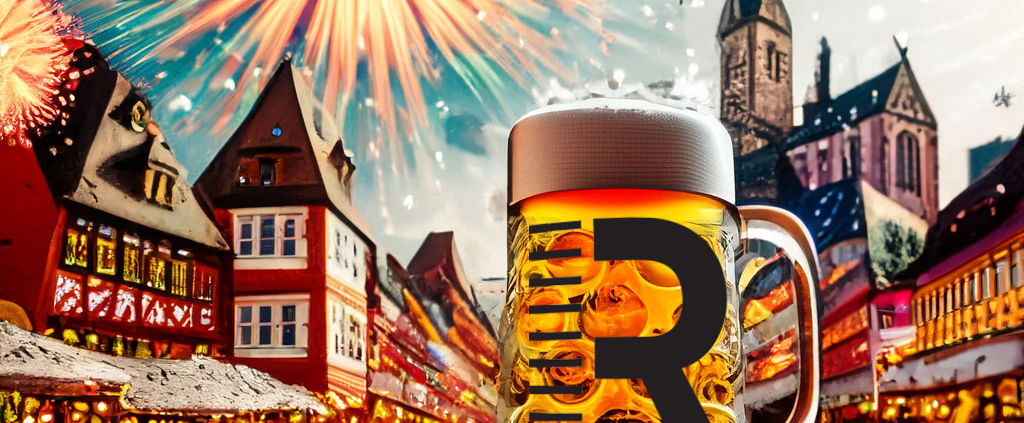 Oktoberfest in Kelowna
Every year, as summer gives way to autumn, Canadians across the country eagerly dust off their lederhosen and dirndls, raise their beer steins high, and gather at local breweries and beer halls to celebrate Oktoberfest. This lively and spirited festival has become a beloved Canadian tradition. However, its roots can be traced back to a small Bavarian town in Germany. That's why, this month we're paying tribute and exploring how Oktoberfest began and why Canadians continue to embrace this festive tradition!
The Birth of Oktoberfest
Oktoberfest has a long and storied history that dates back to 1810 when Crown Prince Ludwig of Bavaria married Princess Therese of Saxony-Hildburghausen. The people of Munich were invited to join in the royal festivities. The events included horse races, food stalls, and copious amounts of beer. These celebrations took place on the fields (Wiesn in German) in front of the city gates. It was here that this open space eventually became known as Theresienwiese, in honor of the princess. The event was so successful that it was decided it should be made into an annual tradition. Thus, Oktoberfest was born.
Over the years, Oktoberfest evolved and grew in size, with additional attractions and amusements being added to the festivities. Horse races eventually gave way to the modern tradition of the parade of beer wagons, and the festival's duration was extended. What started as a small celebration has now become the world's largest beer festival, attracting millions of visitors from around the globe.
Why Canadians Embrace Oktoberfest and why you should celebrate Oktoberfest in Kelowna!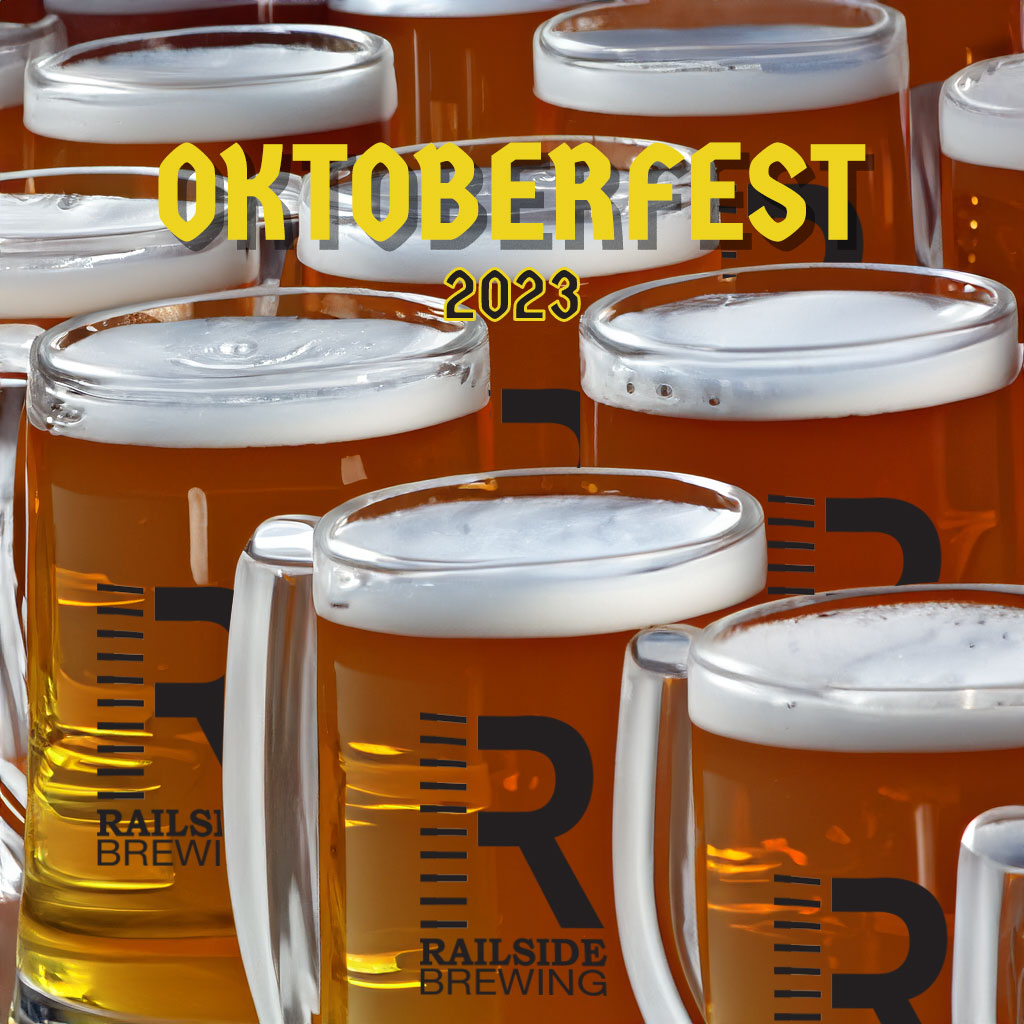 So, what is it about Oktoberfest that resonates so deeply with Canadians? While Canada has a rich tapestry of cultural traditions, Oktoberfest has managed to find a special place in the hearts of many. Here are a few reasons why Canadians continue to embrace this Bavarian tradition:
Celebration of Diversity: Canada is a multicultural nation, with people from all over the world calling it home. Oktoberfest's open and welcoming atmosphere, filled with music, dancing, and delicious food, aligns with Canada's spirit of diversity and inclusivity. It provides an opportunity for people of all backgrounds to come together and celebrate a shared love for good times and great beer.
Love for Craft Beer: Canadians have developed a deep appreciation for craft beer in recent years. Oktoberfest offers the perfect occasion to indulge in a wide variety of beer styles. While traditional German lagers are a staple, Canadian breweries often use this time to showcase their own Oktoberfest-inspired brews. This adds a local twist to the festivities.
Sense of Community: Oktoberfest brings people together in a way that few other events can. Sharing a pretzel with a stranger, dancing to lively oompah music, or clinking steins with friends, there's a palpable sense of camaraderie at these gatherings. This communal spirit is something Canadians cherish, making Oktoberfest a welcome tradition.
Nostalgia and Tradition: For many Canadians with German ancestry, Oktoberfest serves as a nostalgic connection to their heritage. It's an opportunity to celebrate their roots, share stories and traditions with younger generations, and pass down a piece of their cultural identity.
A Reason to Celebrate Oktoberfest at Railside in Kelowna
While Oktoberfest is celebrated throughout Canada, it's not always possible to make the journey to Munich to experience the festival in its birthplace. Thankfully, Canadians have a vibrant craft beer scene, and local breweries, like us at Railside, often go above and beyond to recreate the magic of Oktoberfest right in their own communities.
One compelling reason to celebrate Oktoberfest in Kelowna at Railside Brewing is the opportunity to savor unique and innovative Oktoberfest-inspired brews. In fact, we're releasing a new brew specifically to ring in the celebration! Canadian brewers are known for their creativity. We take pride in crafting beers that pay homage to the traditional German styles while adding a distinctive Canadian twist. From pumpkin-spiced ales to maple-infused lagers, local breweries offer a wide range of seasonal options that are sure to delight beer enthusiasts. Make sure you stay tuned to Instagram and Facebook to find out what we'll be releasing to celebrate at Railside.
Celebrate Oktoberfest at Railside
Moreover, local breweries provide a sense of authenticity and community that adds to the Oktoberfest experience. The cozy, rustic atmosphere of a brewery, combined with the camaraderie of fellow beer lovers, creates a warm and inviting environment that mirrors the spirit of the original Munich celebration.
In addition to exceptional beer, many Canadian breweries also serve up mouthwatering German-inspired cuisine. Think sausages, sauerkraut, soft pretzels, and schnitzel. All served with a side of gemütlichkeit, the German concept of friendliness and good cheer. It's a true feast for the senses. At Railside we're kicking things off on Saturday night with a traditional German BBQ. You won't want to miss this event!
So, when the leaves begin to change and the crisp autumn air sets in, we hope you'll join us with your beer steins high. Come celebrate Oktoberfest at Railside with all the enthusiasm and warmth of the original festivities. Revel in the spirit of Oktoberfest in Kelowna! Prost!
https://railsidebrewing.ca/wp-content/uploads/2023/10/oktoberfest-railside.jpg
1024
1024
Railside
https://railsidebrewing.ca/wp-content/uploads/2023/07/R-FINAL_white_1667267887-239x300_withspace.webp
Railside
2023-10-04 03:04:38
2023-10-04 03:05:48
From Bavaria to Canada: The Origins of Oktoberfest and Its Canadian Legacy